Here's your chance to be part of our happy and thriving community of more than 1,800 families at Embassy Springs. This festive season we are delighted to extend the celebration and welcome you to live smarter with the 10:80:10 Edge Festive Plan. Unlock celebration by paying just 10% on booking and enjoy a peaceful EMI holiday until possession.
Make the smart choice and own an Embassy Edge, India's first Alexa enabled smart homes at Embassy Springs - a 288-acre self-sustaining township.
What makes Embassy Edge,
a smart choice?
SMART DESIGN
Modern, well-planned smart homes with maximum air ventilation, privacy and multifunctional spaces.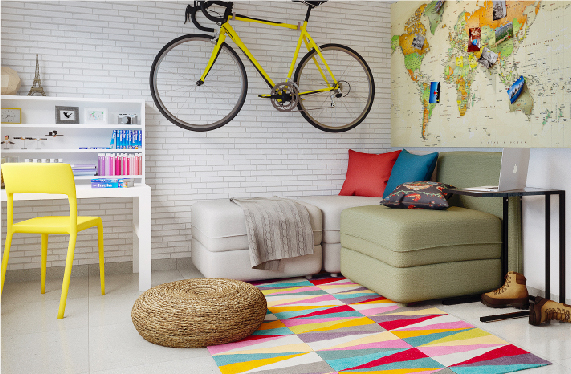 SMART TECHNOLOGY
India's first Alexa enabled homes that lets you operate your home with just your voice.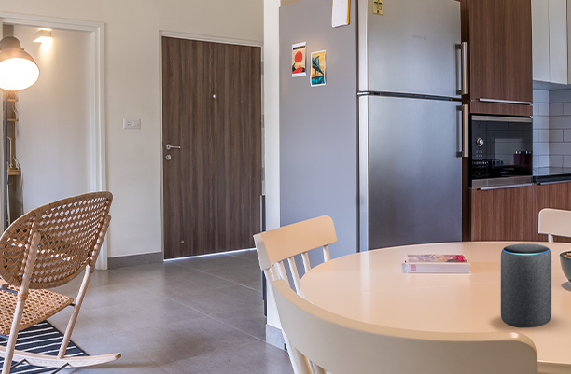 SMART COMMUNITY
Live in a community with like-minded people and enjoy 100+ amenities with your neighbours.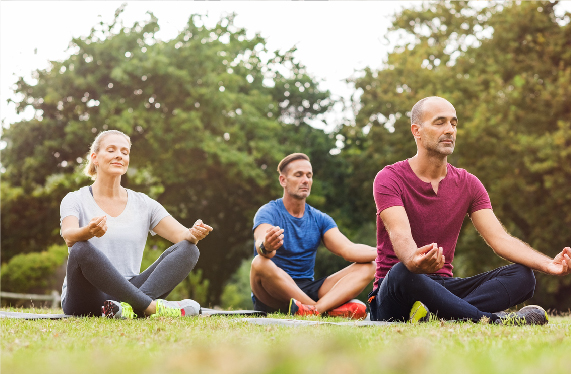 SMART PRICING
Pay the all-inclusive price with no hidden costs and reap the rewards of an exceptional investment opportunity in North Bangalore.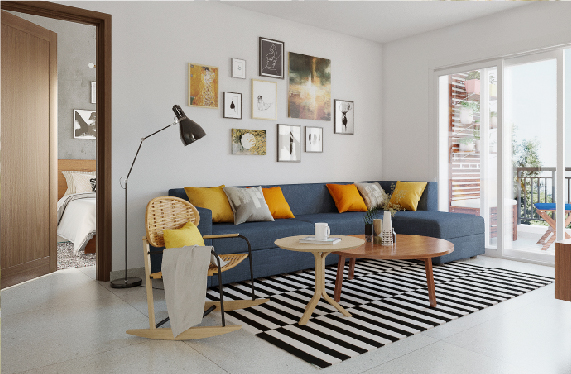 SMART LOCATION
Enjoy 288 acres of Embassy Springs and its amenities by moving into an Embassy Edge home.
QUICK CONNECTIVITY TO PRIME LOCATIONS
Metro to KIAL – 38 Kms Metro line connecting the southern part of the city to the upcoming Devanahalli
Peripheral Ring Road – 17,000 Cr. Investment | 66 Kms | 8 Lane | Integration with NICE road by 2022
Satellite Town Ring Road – 209 Km engineering marvel connecting 12 towns
UNPARALLELED INFRASTRUCTURE
Aerospace Park – A 950 Acre Aero Park and SEZ in progress. A sector growing 25% YOY
BIAL IT Park – Rs. 1.6 Lakh Cr. of investments | 12,000 Acres | 55+ Multinational Companies
Why invest in EMBASSY EDGE
this festive season?
Flexible
payment
terms
Lowest home
loan interest rate
in 15 years
Great capital
appreciation
Exclusive
offers with
smart pricing


ABOUT EMBASSY SPRINGS
Described as 'The Masterplan for Happiness', Embassy Springs is Bangalore's biggest and best-planned city. Nestled within Embassy Springs, Embassy Edge homeowners enjoy its endless amenities & holistic urban living experience.
Hospital,
Education & Shopping
3.5 Lakh sq.ft.
Grandiose Club
Make it a celebration today!
Limited period offer* on limited inventory.
Thank you for showing your interest at Embassy Edge @ Embassy Springs – India's first Alexa enabled homes.

Our team will get back to you shortly to provide you with the details of the project.



Page is redirecing in 5 sec...